J. Ander Pindzola, MD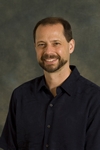 J. Ander Pindzola, M.D., was born in Salem, NJ, and grew up in Chester County, PA. He received a Bachelor of Science degree in Biology in 1989 from Haverford College, followed by a Medical Degree from Thomas Jefferson Medical College in 1995. He completed his residency in Anatomic and Clinical Pathology at Thomas Jefferson University Hospital in 1999, followed by a fellowship in Hematopathology at the University of Pittsburgh Medical Center in 2001.
After finishing his training, Dr. Pindzola joined the York Laboratory Associates in 2001, serving as a pathologist. He served as the Department Chairman and the Medical Director of the York Hospital Laboratory from July 2012 to July 2015; Technical Director of Hematology/Cellular Microscopy and Immunohistochemistry from 2001 to 2012 and the Vice Chairman of the Department from December 2005 to June 2012. He became the Director of Anatomic Pathology July 2015. Dr. Pindzola is board certified in Anatomic and Clinical Pathology, with a subspecialty certification in Hematopathology.