Olga V. Nikolskaia, MD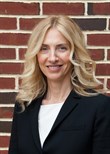 Olga V. Nikolskaia, MD was born in Sochi, Russia.  She received a Medical Degree from Voronezh State Medical Academy, Russia.  She completed her residency in Dermatology in Russia, after which she continued with research in dermatology with Dr. Grant Anhalt at Johns Hopkins Hospital.  She then completed residencies in Anatomic and Clinical Pathology at Johns Hopkins Hospital in 2016, followed by a fellowship in Dermatopathology at Harvard Fellowship Program in 2017, working as a fellow at Massachusetts General Hospital.
After finishing her training, Dr. Nikolskaia joined York Laboratory Associates in July 2017, serving as a pathologist specializing in Dermatopathology.